Question and Answer Discussion On the Micmac Aboriginal and Treaty Right to Fish: An Update on Current Constitutional Challenges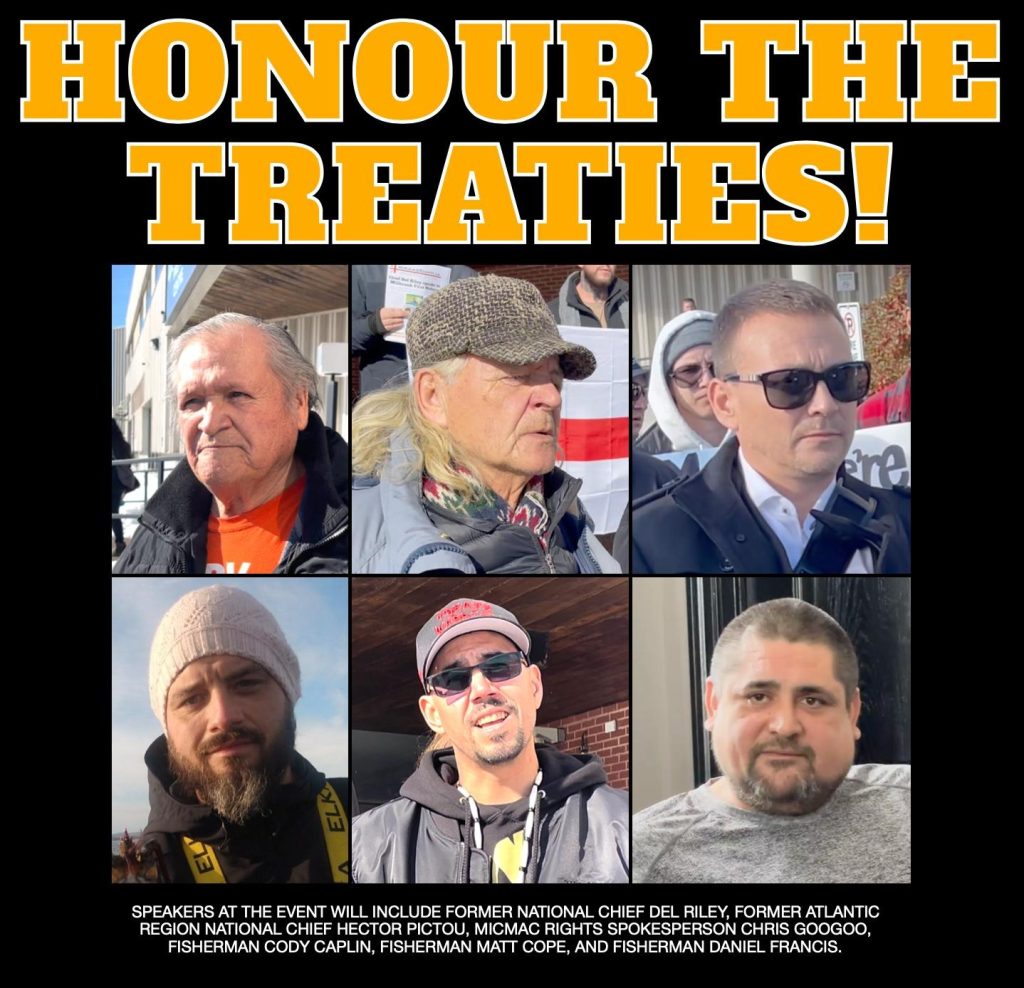 From 2-5pm on Saturday March 25, the Micmac Rights Association will be holding a question and answer session for media members and concerned parties to discuss a series of constitutional questions and legal battles concerning Micmac fishing rights which are currently before the courts. Space is limited, so to attend in person email micmacrights@gmail.com to reserve your spot. The meeting and discussion will be streamed live on the Micmac Rights Facebook page at www.facebook.com/micmacrights for those unable to attend in person.
Speakers at the event will include Former National Chief Del Riley, Former Atlantic Rregion National Chief Hector Pictou, Micmac Rights Spokesperson Chris Googoo, Fisherman Cody Caplin, Fisherman Matt Cope, and Fisherman Daniel Francis.
2-5pm Sat. March 25, 60 Alderney Drive, Dartmouth, Maxine Tynes Rm., Alderney Gate Public Library
Email micmacrights@gmail.com for more information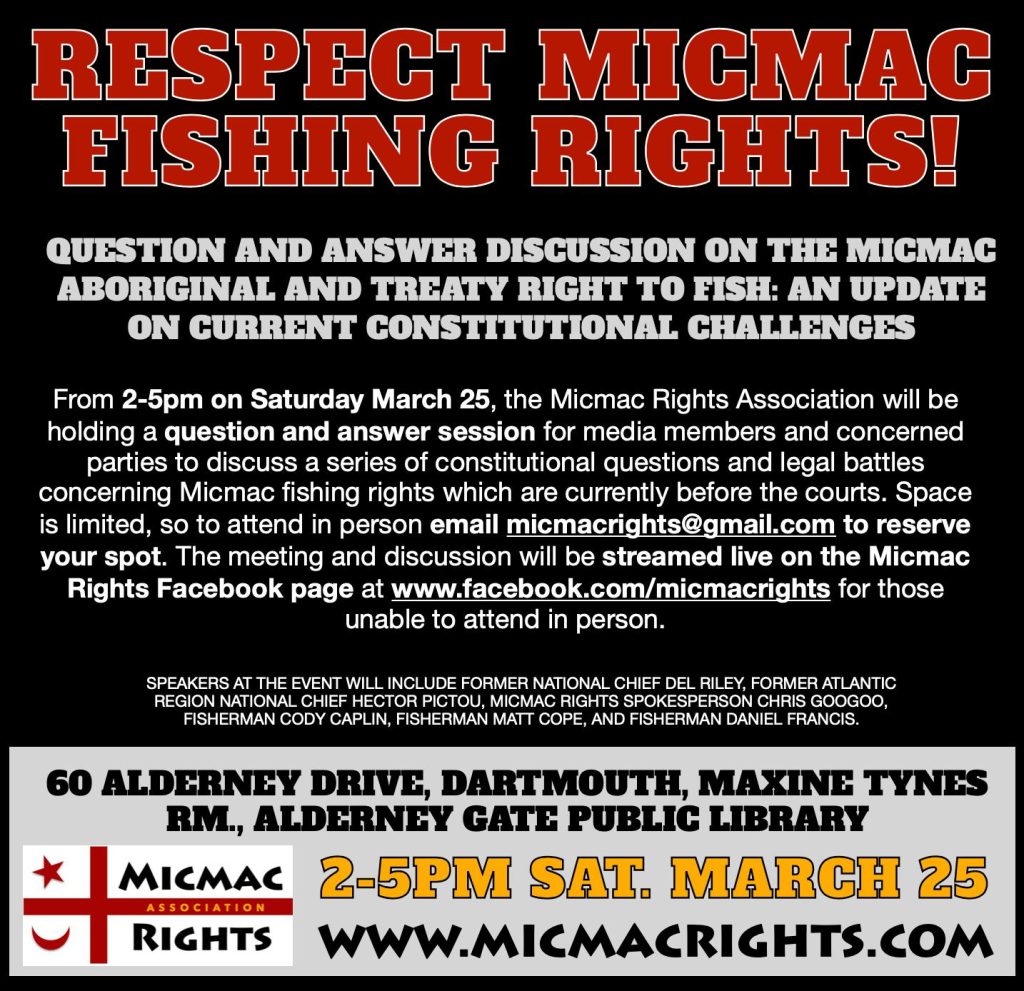 On Friday, March 24th, members of the Micmac Rights Association are gathering at the Dartmouth Courthouse to stand in solidarity with Daniel and Trent Francis as they return to court. Click here to read the story of Daniel and Trent's previous court appearance.